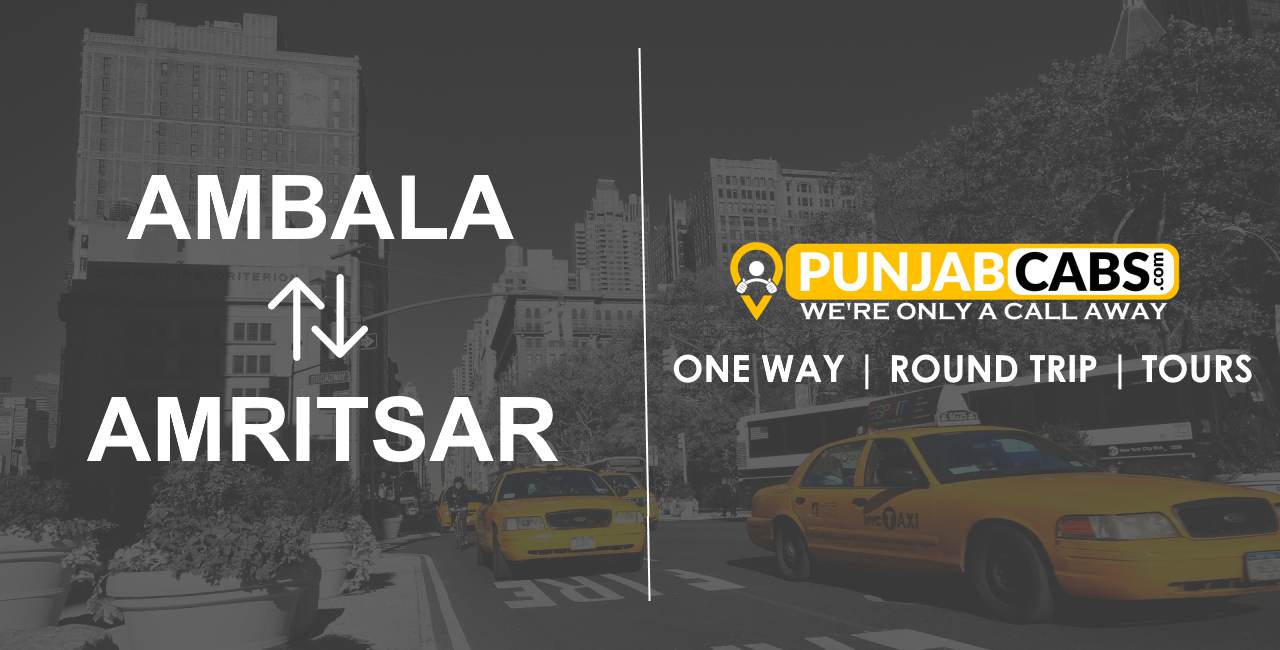 Amritsar also known as heart of Punjab, historically also known as Ramdaspur and Colloquially as Ambarsar, is a city in north-western India. Amritsar also known as home of the Sri Harmandir Sahib, popularly known as "The Golden Temple". This place is spiritually connected religions of Sikh's.
Top place of attraction in amritsar are Golden Temple, Gobindgarh Fort, The Partition Museam, Jallianwala Bagh, Maharaja Ranjit singh Statue, War Memorial Museum, etc. it is approximately 456 km from the Delhi and 250 km from Ambala.
There are certain cab agencies operating online that allow you to quickly get rid of your travel stress. This hassle-free mode is available 24/7 for your convenience and lets you book a one way taxi Ambala to Amritsar.
Our service is extremely reliable and has been continuously successful in gaining a good reputation among the customers. Also, they ensure much secure travel compared to the sharing cabs where you might remain skeptical about the co-passengers. You become your own boss here and can single-handedly control your journey timings and route.
Our drivers are wonderfully trained and experienced.
Our drivers not only ensure you a completely comfortable ride but also act as a guide for you throughout the journey- telling you interesting facts about all the places that you pass by.
Our drivers and agency respect your time and report on time always.
Our company give you the facility to choose your pick up/drop off location from anywhere such as doorsteps, railways stations, airports, bus stands, etc.
One-way cabs are a good choice as you only have to pay one side fare from Amritsar Airport to Ambala taxi.
Punjabcabs.com is a great cab agency that fulfills all the above requirements and renders you a memorable and relaxed journey. You can anytime navigate our website and book a one way taxi for yourself. Giving a few quick details can do all the work for you. If you wish to go cashless, you can complete your payment online.
One Way Taxi / Round Trip Tours
Punjab Cabs
Punjab Cabs provide taxi for Ambala, Amritsar airport, Amritsar and have Innova, Swift Dezire, Crysta, Etios, Ertiga, Amaze, XUV, tempo traveller.
Since:

2009

Email:

care@punjabcabs.com

Contact No.:

+91-7087509191

Website:

https://www.punjabcabs.com/

Open:

24/7
Call 24 hour service available
Call now and book
our taxi for your next ride